Pet Emergency Education is one of the leading animal CPR and first aid training companies in North America. We strive to provide the highest quality animal CPR, first aid and emergency response training to veterinary and animal professionals, pet owners, emergency responders and anyone else who genuinely cares for animals. Our internationally recognized programs offer detailed, hands-on training providing participants with a well-rounded education. Our PetCPR+ and PetCPR+ Advanced programs are recognized by local and national veterinary associations, humane societies, disaster response teams, pet businesses and more.  We are an approved continuing education provider with the American Association of Veterinary State Boards, Certification Council for Professional Dog Trainers, Pet Sitters International, National Association of Dog Obedience Instructors, the International Association of Canine Professionals and the International Association of Animal Behavior Consultants.
Our programs are based on researched and proven successful methods of animal CPR developed by emergency veterinarians and are one of the most recognized Pet CPR certifications in the US and Canada. Instructors are veterinary and animal professionals with experience in emergency management and who are certified by the Federal Emergency Management Agency in Animal Disaster Preparedness and Emergency Response.
At Pet Emergency Education, we are unlike any other Pet CPR certification company. We were founded by a Credentialed Veterinary Technician with over 22 years of experience working in the veterinary industry.  She spent much of her career teaching veterinary nursing skills including  emergency and critical care, triage and animal physical assessment in higher education institutions and is also certified in Basic and Advanced Life Support by the American College of Emergency and Critical Care and Cornell University Veterinary School.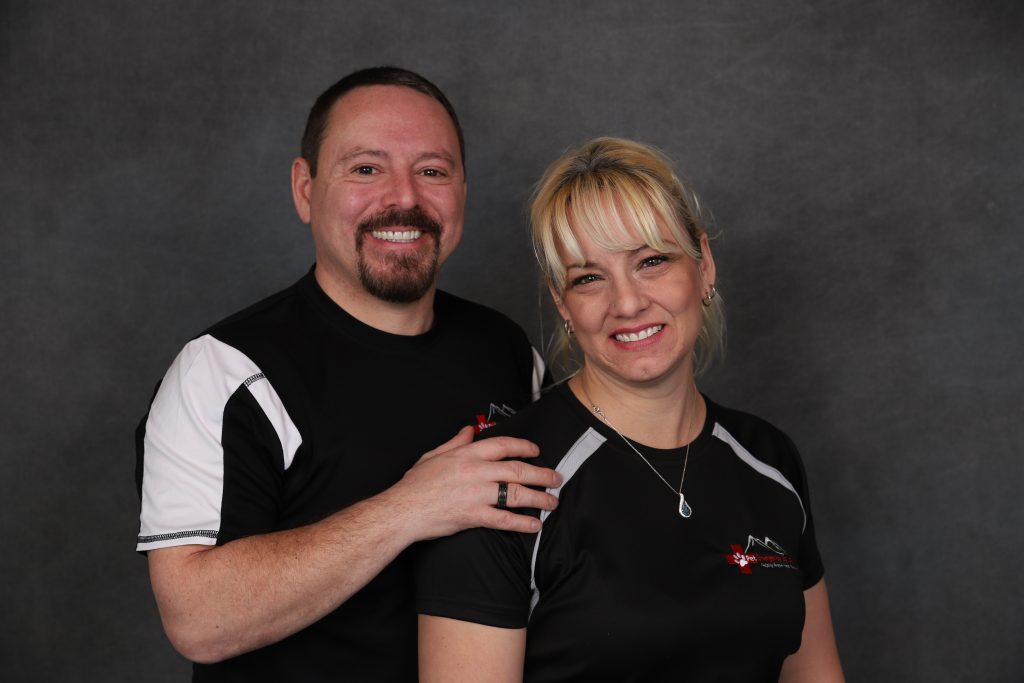 Greg and Amy are the dedicated owners of Pet Emergency Education. Greg serves as the Executive Director and Marketing Specialist and is responsible for all of the day to day management of the company. Greg has a BA from Rhode Island College and before taking over as ED for Pet Emergency Education he was the co-owner of a successful real estate company. Greg has always been passionate about helping people as well as animals, and he views this position as a perfect opportunity to combine both. With a strong background in business management, Greg is committed to the success and growth of the company and is excited about the next chapter in the evolution of Pet Emergency Education.
Amy has been a credentialed veterinary technician for over 28 years and holds registrations and certifications in multiple states. She is a graduate of the Mount Ida College Veterinary Technology program where she completed both her Associates and Bachelors Degrees in Veterinary Technology before going on to receive her Master's in Education from American Intercontinental University. Amy completed training at Cornell University Veterinary School in canine and feline basic and advanced life support, earning a certification by the American College of Veterinary Emergency and Critical Care. Most of her career has been dedicated to working in AVMA Accredited Veterinary Technology programs where she achieved the rank of Associate Professor. While teaching in higher education, Amy became a nationally renowned speaker, authored various publications, including 5 textbooks, and became one of the industry's leading subject matter experts in veterinary technology education. She has earned a multitude of awards including the Teaching Excellence Award, Distinguished Alumni Award and the Hill's Scholarship. Amy served for many years on the Executive Board of the National Association of Veterinary Technicians in America where she was the President in 2006. Additionally, Amy served on the organizing committee for the Academy of Equine Veterinary Nursing Technicians and was the chairperson for the Committee on Veterinary Technician Specialties for 3 years.